WM - Wedding Make Up Certificate Course

81802-A
Introduction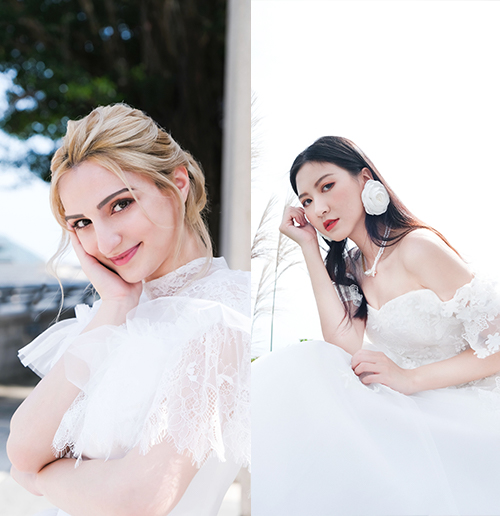 The growth of Wedding industry is on the rise constantly, and if you are interested in pursuing your professional makeup career in the bridal makeup field whether as a freelancer or owning your private workshop, this is the course for you to discover and focus your learning on the fundamentals of bridal makeup and the industry.
Learning Objectives
The course is composed of theory and practical parts, tutor will give detailed explanation and demonstration in class, to better prepare you with hands-on experience and important skills to succeed.
Studio and outdoor makeup technique Design of makeup Usage of color and the effect of lighting
Looks to harmonize with various gowns and hairstyles Mature makeup for men and women
After completion of the Bridal & Evening Make Up Certificate Course, you will be able to design appropriate day/night makeup looks for clients; comprehend important skills and techniques to create the perfect looks for outdoor/indoor; and have the confidence in make up for the bride/groom…etc.
Duration:8 lessons
No. of Participants : 6-10 students ( 3-hour class )
Tuition Fee : HK$ 8,000
Course Assessment / Distribution of Certificate : Please refer to the scope of study
Textbook/ handouts : Handouts
Reminder
Free supply of cosmetics used in class. ( For hygiene reason, please bring your own makeup tools)
Student will be partner with classmate during in-class practice
Students are required to bring their models, make up products and tools for their exam.
Further Studies Advice :
Professional Make Up Certificate Course - MS / Image Design Make Up Certificate Course - IDMM
Bridal and Banquet Hair Styling Certificate Course - BH
Professional Media Make Up Advanced Certificate Course - PMMA / International Professional Make Up Artist Diploma Preparatory Class - IPD