MUA For Counter or Bridal BH - Bridal & Banquet Hair Styling
Bridal and Banquet Hair Styling Certificate Course - BH
81701-1
Introduction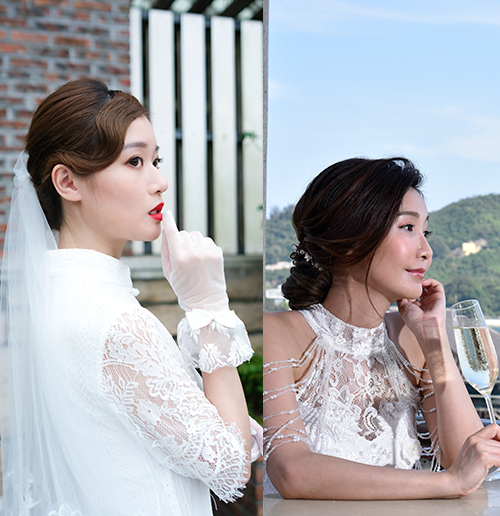 A Specialized Course Designed for Makeup Artist who wish to master Hairstyling Technique to complete their Styling. With the ever-raising needs and standard of the makeup industry, makeup artists can further gear themselves up by acquiring skills and techniques in hairstyling in order to stay competent among the industry. This practical course will go through topics from elegant Western banquet hairstyling, to fashion hairstyling on magazines and advertisement.
Learning Objectives
The course is composed of theory and practical parts. Taught by professional hairstylist, this course will cover the techniques on banquet hairstyling, concepts on hairstyle design, the usage of different tools and accessories, the matching up with wigs, etc.
Knowledge of

popular

Western Banquet Hairstyling and Magazines Hair Styling in Hong Kong
New trend of Bridal and men's hairstyles. The main marriage hairstyles .
After completion of the Bridal & Banquet Hair Styling Certificate Course, you will have various practical opportunities (e.g. concerts, bridal hairstyling, brand events, media and magazines, etc) arranged by the Academy to apply the skills and techniques learnt from this course.
Duration:12 lessons
No. of Participants : 8-12 students ( 3-hour class )
Tuition Fee : HK$ 10, 050
Course Assessment : Starting from the fourth lesson, students are required to bring the assigned work for tutor marking. After-class assignment takes up 20% of the course total score. Exam will be held on lesson 12.
Distribution of Certificate : Students must gain pass in their exam in order to receive certificate
Reminder
Fee is inclusive 1 practice head with real hair,Toms, Hair combs and hairpins, etc.
Students are required to bring their models and use models real hair for their exam.