MUA For Image design PMD-A Diploma in Photography & Advertising
Professional Make Up Artist Diploma in Photography & Advertising Course - PMD-A
91905-A
Introduction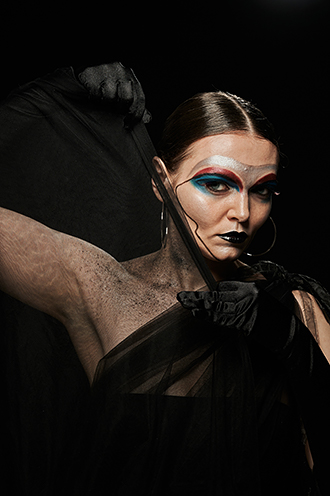 A Comprehensive Course for those who are determined to be a Professional Makeup Artist! To cater the needs of bridal makeup, trendy makeup, advertising photography and stage performance makeup, this professional diploma course gives step-by-step training on different makeup units, enabling you to acquire knowledge and skills in fashion, advertisement, studio and character styling.
Learning Objectives
The course is composed of 4 parts in which you will be able to learn the knowledge and skills of bridal, fashion and creative makeup through tutor's detailed demonstration and practical exercises. It will also cover topics on makeup workflow planning, character styling design concepts and methodology. After completion of the Professional Make Up Diploma Course, student will be capable of working in bridal makeup, fashion and studio makeup industries and apply the professional makeup techniques learnt from this course and contribute greatly to the industry.
Course Content : (Please refer to each course contents)
(1) Professional Make Up Basic Class EM-A
(2) Wedding Certificate Course BM
(3) Professional Make Up Certificate Course PM
(4) Image Design Make Up Certificate Course IDMM
Duration:50 Lessons
Tuition Fee: HK$ 45, 500 ( Installments available )
Distribution of Diploma : Professional Make Up Artist Diploma in Photography & Advertising can be apply if the student has passed all the modules
Reminder
Free supply of cosmetics used in class. ( For hygiene reason, please bring your own makeup tools)
Student will be partner with classmate during in-class practice
Students are required to bring their models, make up products and tools for their exam.
Further Studies Advice :
Bridal and Banquet Hair Styling Certificate Course BH
Professional Media Make Up Advanced Certificate Course PMMA
International Professional Make Up Artist Diploma Preparatory Class IPD